Forum
(
https://www.coolstreaming.us/forum/
)
| | |
| --- | --- |
| staff | 07-17-2009 07:38 PM |
---
3 lancia la mobile tv su Iphone

Mentre cresce l'attesa per il
primo weekend di commercializzazione
del
melafonino
da parte di
H3G
, un'altra interessante novità si affaccia all'orizzonte: i clienti 3 Italia potranno accedere ai canali della
televisione mobile
direttamente da
iPhone 3G
e
iPhone 3GS
.
Sarebbe infatti in fase di approvazione sull'
App Store
di Apple un'applicazione sviluppata da 3 Italia appositamente per lo smartphone più atteso, contemporaneamente alla
versione dedicata del portale Pianeta 3
, la cui versione preliminare è rimasta accessibile per alcuni giorni, come precedentemente segnalato.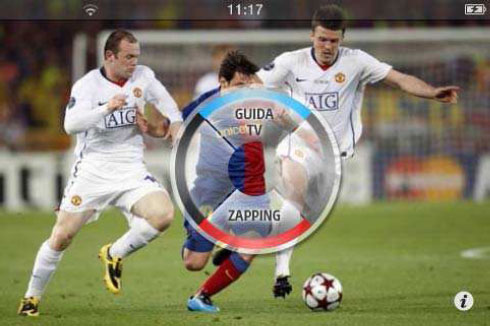 Il software, che permetterà di
accedere direttamente ai canali della TV digitale mobile "La3″
, dovrebbe essere disponibile a partire dall'ultima settimana di luglio, direttamente in App Store e con un link dal
nuovo Pianeta 3
.
fonte mondo3.com
| | |
| --- | --- |
| cupidpaknaz | 07-20-2009 05:11 PM |
---
HI Im a newbie

Hi people i am new to this. Just thought that i would say hello to everyone! dont really know what else to say.I love texting, nothing else to say so bye
All times are GMT +2. The time now is

04:29 AM

.
Powered by: vBulletin Version 3.0.7
Copyright ©2000 - 2021, Jelsoft Enterprises Ltd.
Search Engine Friendly URLs by vBSEO 3.1.0 ©2007, Crawlability, Inc.